Downloadable documents of  consultant Studies of pre-Steel Interstate concepts
(Studies that address enhancing rail to make rail more competitive with trucks on highways)
(Click to download)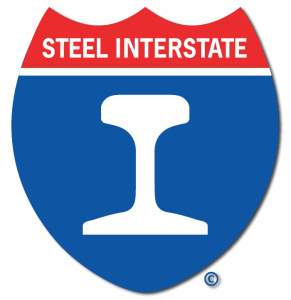 Northeast – Southwest – Midwest Corridor Paralleling I-81 and I-95 Marketing Study (PDF)
Draft Report submitted to the Virginia Department of Rail and Public Transportation, March 31, 2003, Reebie Associates in cooperation with Wilbur Smith Associates; Woodside Consulting Group; and Atherton, Mease, and Company.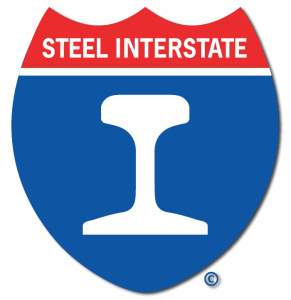 Virginia I-81 VDRPT Marketing Study of I-81/I-95 Corridor (Power Point Presentation)
Briefing for AASHTO Standing Committee on Rail Transportation, Joseph Bryan, Reebie Associates, September 2003.
Summary of content and influence of the documents
The draft report of the "Northeast-Southeast-Midwest Corridor Paralleling I-81 & I-95 Marketing Study," submitted to the Virginia Department of Rail and Public Transportation by Reebie Associates, (March 31st, 2003, aka Draft Reebie, see PDF), set the standard for the economic assessment of contemporary, North American truck diversion programs. The findings of this preliminary study were presented to the 
American Society of State Highway and Transportation Officials, Standing Committee on Rail Transportation
 in September 2003 by Joseph G. Bryan, Reebie Managing Principal, (see slides). 
Draft Reebie:
Identified the sources and types of truck traffic in the I-81 and I-95 corridors.
Recommended steps to divert substantial truck traffic to the rail mode, sufficient to avoid large-scale roadway capacity expansion.


Showed that conventional rail intermodal mainly serves large and super carrier shipments in long-haul lanes, (see slide 6).

Demonstrated that incremental upgrades to existing interstate rail corridors and implementation of new operating practices would increase truck diversions, and grow railway market share in midrange domestic shipments, (see slide 8).
Summed up best:

"Our conclusion is that if substantial diversion of traffic from trucks to NS is to occur in this corridor, NS's average train speed needs to be increased to approximately 60 mph, or 15 mph faster than average truck speeds of 45 mph, in order to offset the minimum projected terminal time. To do so would require significant track upgrading as well as increasing NS's maximum authorized speed for intermodal trains to as much as 79 mph, comparable to its existing maximum allowable speed for passenger trains," page 69, Draft Reebie.
In the fourteen years since 2003, it has been:
Share This
Follow Us