Special House T&I Panel Releases Report on
Improving U.S. Freight Transportation
Oct 29, 2013
The House Transportation and Infrastructure Committee's Panel on 21st Century Freight Transportation released its final report [PDF] today on the current state of U.S. freight transportation and recommendations for improvement. This is the special panel of the Transportation and Infrastructure Committee established in April.
Full Committee Chairman Bill Shuster (R-PA) said. "Moving goods and people effectively depends on all modes of transportation, which made the work and insight of this special panel so necessary to the Committee's legislative priorities."
"The smooth movement of cargo across our transportation network is an essential ingredient in increasing American competitiveness and growing American jobs," said Ranking Member Nick J. Rahall, II (D-WV).
See the T&I Committee press release here.
See below for RAIL Solution's contribution to this Panel.
 ⋘ ⋙


"There remains much work to be done to expand this vision to include
all modes of transportation – highway, rail, water and air – to ensure
that the resources are available to implement this vision."
– Jerrold Nadler (D-NY)
May 6, 2013
Congress is joining the U.S.Department of Transportation in committing more resources to a national freight plan, a more strategic way of moving goods than the current haphazard and fragmented current approach.
Go to article in Streetsblog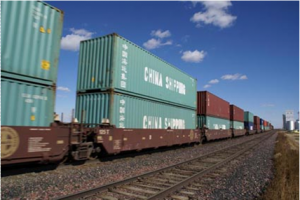 RAIL Solution has submitted Testimony to the Panel on 21st Century Freight Transportation, Committee on Transportation and Infrastructure in the U.S. House of Representatives, with information and documentation on our vision for the Steel Interstate System.
See the Executive Summary of the RAIL Solution submittal to the panel here: (PDF)
.
.
Share This
Follow Us