North American Steel Interstate Coalition
The North American Steel Interstate Coalition (NASIC) is an emerging effort led by RAIL Solution to organize grassroots groups, business partners, and additional public and private agencies and organizations throughout America to form a strong, unified voice supporting building the North American Steel Interstate System.
Find out about regional initiatives of NASIC and how to join the effort.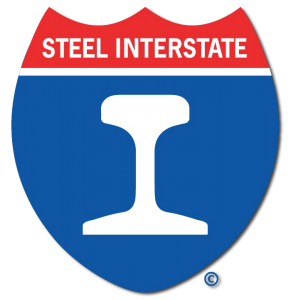 The North American Steel Interstate Coalition promotes federal, state, and local policies to build a core North American network of privately owned, high-capacity, grade-separated, electrified rail lines–the backbone of an oil-free, efficient, safe, cost-effective, and environmentally advantageous transportation system–for moving passengers and freight and strengthening 21st Century America. A full description of the concept and the many economic, environmental, health and safety, national security and fuel savings benefits advantages of the Steel Interstate system is provided on the Steel Interstate website.
Share This
Follow Us